Best Breville Coffee Makers for Your Home (2023)
The Best Breville Coffee Makers: A Comprehensive Guide
The Rise of Breville
When it comes to kitchen appliances, Breville has made big splash in recent years. Breville has become popular for home chefs and coffee lovers because of its sleek designs and high-quality craftsmanship. Founded in Australia in 1932, the company offers an impressive range of products, from ovens and blenders to juicers and espresso machines.
Why Choose a Breville Coffee Maker?
While there are plenty of options on the market for coffee makers, Breville stands out from the crowd for several reasons. First and foremost is their commitment to quality.
Each machine is built with durable materials designed to stand up to daily use, ensuring that your investment will last for years. Another key selling point is the level of customization available with each model.
Whether you're looking for a basic drip coffee maker or a more advanced espresso machine with built-in grinders and milk frothers, a Breville model will meet your needs. We can't overlook the sleek design aesthetic that has become synonymous with the brand.
From stainless steel finishes to modern LED displays, these machines are designed to look just as good on your countertop as they perform in brewing delicious coffee. So if you're ready to take your coffee game up a notch (or two), read on for our top picks for the best Breville coffee makers on the market today!
Top 3 Breville Coffee Makers
Breville Precision Brewer: Customizable Brewing at Its Best
The Breville Precision Brewer is a coffee maker perfect for coffee lovers who want complete control over their brew. One of the key features of this machine is its customizable brewing options.
You can choose from different brewing temperatures, flow rates, and bloom times to get your ideal cup of coffee. The Precision Brewer also has a large capacity, making it suitable for entertaining or daily use.
No products found.
It can hold up to 60 ounces of water, which means you can make up to 12 cups of coffee at once. And if you're not in the mood for a full pot, you can adjust the settings to make smaller batches.
Another great feature of this coffee maker is its dual filter system. The first filter is a flat bottom basket evenly distributing water over your coffee grounds. The second filter is a cone-shaped basket that helps extract maximum flavor from your beans.
Combined, these filters ensure optimal flavor extraction and always produce a delicious cup of coffee.
Breville Grind Control Coffee Maker: Freshly Ground Coffee Every Time
If you love the taste and aroma of freshly ground coffee beans, then the Breville Grind Control Coffee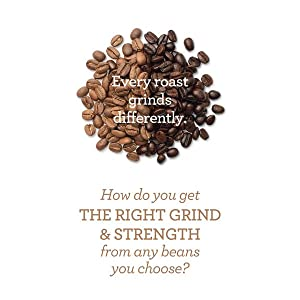 Maker is the perfect machine for you. This model has a built-in grinder that grinds your beans just before brewing, ensuring maximum freshness. But what sets this coffee maker apart from other models with grinders is its programmable settings.
You can adjust everything from the grind size to the strength of your brew to get exactly what you want out of each cup. And with an LCD display screen that makes programming easy and intuitive, even beginners can create their perfect cup in no time.
No products found.
In addition to its practical features, this Breville coffee maker also has a sleek design that will fit in with any kitchen decor. Its stainless steel finish adds a touch of elegance to your countertop, and its compact size means it won't take up too much space.
Breville Infuser Espresso Machine: Perfect for Beginners and Experts Alike
If you're looking for an espresso machine that's easy to use but still produces high-quality results, the Breville Infuser Espresso Machine is the one for you. It's a semi-automatic machine, which means it does some of the work for you while still allowing you to control key elements of the brewing process.
One of the standout features of this machine is its pre-infusion function. This feature wets your coffee grounds before extraction, ensuring an even extraction and richer flavor.
No products found.
And with programmable shot volumes, you can adjust how much espresso you want in each cup. The Infuser Espresso Machine is also great for smaller kitchens or apartments since it has compact size.
And with its sleek design and stainless steel finish, it looks great on any countertop. Whether you're new to making espresso or an experienced barista, this Breville model will help you make delicious cups every time.
Additional Features to Consider
When it comes to choosing the best Breville coffee maker for your needs, it's essential to consider additional features beyond just the brewing options. Here are three important qualities to keep in mind:
Milk Frothing Capability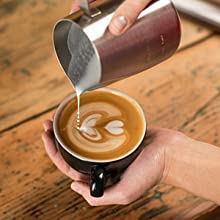 If you're a fan of lattes or cappuccinos, you'll want to choose a Breville coffee maker with milk-frothing capability. For example, the Breville Infuser Espresso Machine comes with a steam wand that allows you to froth milk for delicious beverages.
The Breville Grind Control Coffee Maker also has a steam wand for frothing milk. Remember that not all Breville coffee makers have this feature, so be sure to check before making your purchase if it's something important to you.
Water Filtration System
The quality of your water can significantly impact the taste of your coffee. That's why some Breville coffee makers come with built-in water filtration systems.
The Breville Precision Brewer and the Breville Grind Control Coffee Maker have charcoal water filters that remove impurities and ensure clean-tasting water. However, if your coffee maker doesn't have a built-in filter, you can always purchase one separately and use it with your machine.
Auto Shut-off Feature
Safety should always be a top priority when using any kitchen appliance. That's why many newer models of Breville coffee makers come with an auto shut-off feature.
This means that after a certain amount of time (usually around 30 minutes), the machine will automatically turn off to save energy and prevent accidents. The Breville Precision Brewer and the Breville Grind Control Coffee Maker both have this feature, so you can feel safe and secure when using them in your home.
Conclusion
The Breville Precision Brewer is perfect for those who love entertaining or want a customizable brewing experience. The Breville Grind Control Coffee Maker is ideal for coffee lovers who daily appreciate a freshly ground cup. The Breville Infuser Espresso Machine is a great entry-level option for those interested in espresso-making.
One of the standout features of all three machines is their sleek design and high-quality build. Each one will fit in seamlessly with any kitchen decor and can withstand daily use without showing wear and tear.
Another notable feature is the auto shut-off function, which provides added safety and convenience. Choosing the best Breville coffee maker ultimately comes down to personal preference.
Whether you prefer drip coffee or espresso, freshly ground beans, or pre-ground coffee, there's a machine out there for you. By considering your needs and preferences regarding brewing style, capacity, and overall functionality, you'll be able to find the perfect Breville coffee maker that will elevate your daily coffee routine.
Investing in a high-quality coffee maker like one from Breville can vastly improve your at-home brewing experience. Not only will you enjoy better-tasting coffee every day, but you'll also save money in the long run by avoiding trips to expensive cafes.
So why not treat yourself to one of these top-notch machines? Your refined coffee taste buds will thank you!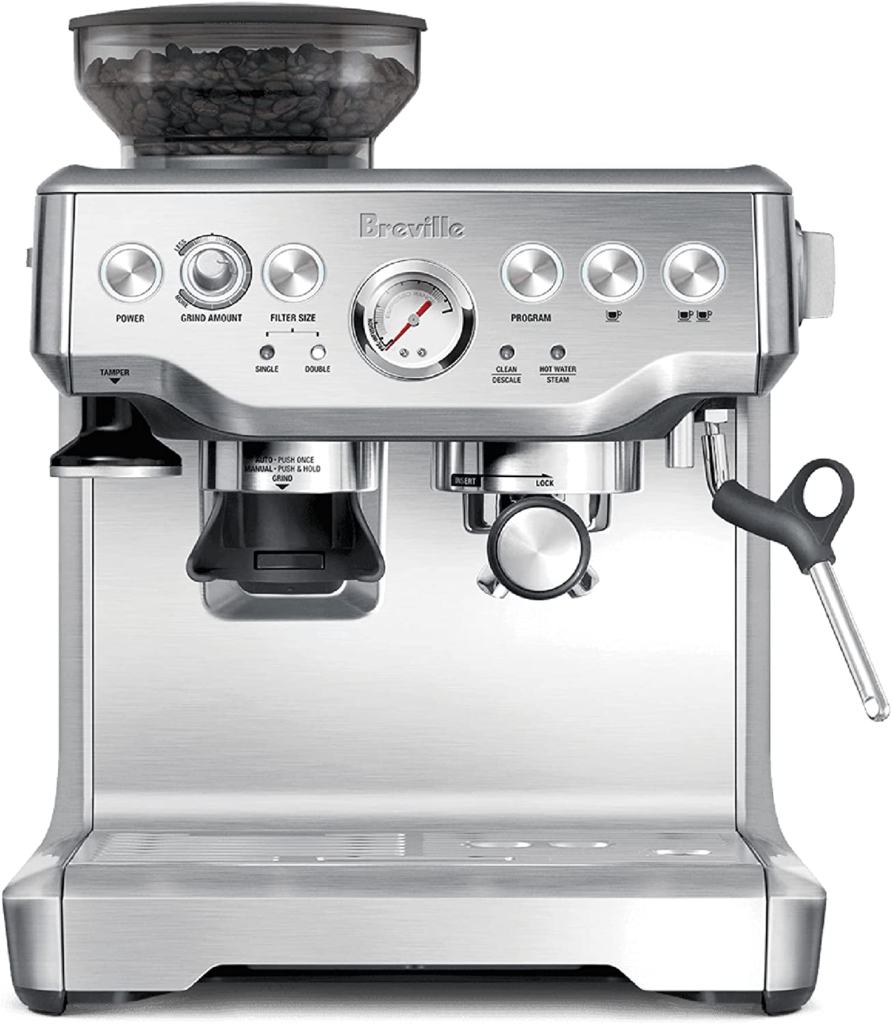 Breville BES840XL Infuser Espresso Machine is a great choice for espresso lovers
It has a pre-infusion function that moistens the coffee grounds before extraction, resulting in a more balanced and flavorful espresso
It also has a digital temperature control, a pressure gauge, and a manual milk frother for precise and consistent results
It is easy to use and clean, with a removable water tank, a drip tray indicator, and a cleaning alert
It is made of durable and sleek stainless steel, and comes with various accessories such as filters, a tamper, and a milk jug
Last update on 2023-12-09 / Affiliate links / Images from Amazon Product Advertising API